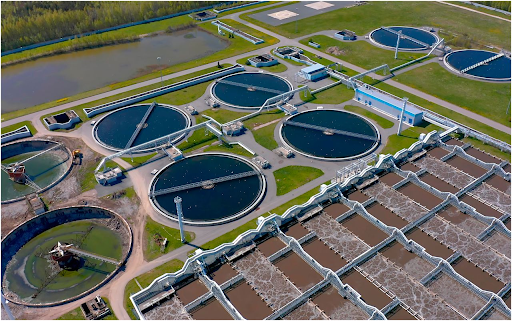 11 Jan

Wastewater Treatment Philippines
Q: WHAT IS WASTEWATER, AND WHY TREAT IT?
A: We consider wastewater treatment as a water use because it is so interconnected with the other uses of water. Much of the water used by homes, industries, and businesses must be treated before it is released back to the environment.
Wastewater treatment is also called "sewage treatment." Nature has an amazing ability to cope with small amounts of water wastes and pollution, but it would be overwhelmed if we didn't treat the billions of gallons of wastewater and sewage produced every day before releasing it back to the environment. Treatment plants reduce pollutants in wastewater to a level nature can handle.
Wastewater also includes storm runoff. Although some people assume that the rain that runs down the street during a storm is fairly clean, it isn't. Harmful substances that wash off roads, parking lots, and rooftops can harm our rivers and lakes.
Q: WHY TREAT WASTEWATER?
A: It's a matter of caring for our environment and for our own health. There are a lot of good reasons why keeping our water clean is an important priority:
FISHERIES: Clean water is critical to plants and animals that live in water. This is important to the fishing industry, sport fishing enthusiasts, and future generations.
WILDLIFE HABITATS: Our rivers and ocean waters teem with life that depends on shoreline, beaches and marshes. They are critical habitats for hundreds of species of fish and other aquatic life. Migratory water birds use the areas for resting and feeding.
RECREATION AND QUALITY OF LIFE: Water is a great playground for us all. The scenic and recreational values of our waters are reasons many people choose to live where they do. Visitors are drawn to water activities such as swimming, fishing, boating and picnicking.
HEALTH CONCERNS: If it is not properly cleaned, water can carry disease. Since we live, work and play so close to water, harmful bacteria have to be removed to make water safe.
Syner Chem provides Wastewater Treatment Chemicals, get a quote suited for your system.
Q: WHY DO YOU NEED TO TREAT THE WASTEWATER BEFORE RELEASING IT TO AN OUTSIDE BODY OF WATER?
A: Effluent is the term used to describe the waste water from a certain industrial establishment that has been treated prior to releasing to the environment. Likewise, waste water is a collection of liquid/sludge that has no further use. The quality of wastewater does not meet the standards of DENR for it to be safely released into a body of water. Hence, you need a series of treatment processes which utilizes various chemicals to ensure that the effluent to be released meet the environmental requirements.
Q: WHAT IS COAGULATION AND FLOCCULATION IN WASTEWATER TREATMENT?
A: Coagulation-flocculation is a chemical water treatment technique typically applied prior to sedimentation and filtration (e.g. rapid sand filtration) to enhance the ability of a treatment process to remove particles.
Q: WHAT ARE THE ADVANTAGES AND DISADVANTAGES OF USING THE COAGULATION AND FLOCCULATION TECHNIQUE?
Advantages
Simplicity and cost-effectiveness
Separates many kind of particles from water
Enhances filtration process
Uses abundant and low cost chemicals
Disadvantages
Input of chemicals required
Qualified personnel required for design (e.g. construction of chambers and dosage of chemicals) and system maintenance
Transfer of toxic compounds into solid phase and formation of sludge that has to be treated subsequently
Relatively time consuming process
Q: WHAT IS A JAR TEST?
A: Jar test is a pilot-scale laboratory test that simulates coagulation or flocculation with differing chemical doses. The purpose of the jar test is to estimate the minimum coagulant dose required to achieve certain water quality goals. Jar tests are conducted on a four- or six-place gang stirrer, which can be utilized to simulate mixing and settling conditions in a clarifier.
Jar test helps to determine the right amount of treatment chemicals: the lowest dose of chemicals that provides satisfactory settling is the dose used to treat the water.